Tourist & Rental Information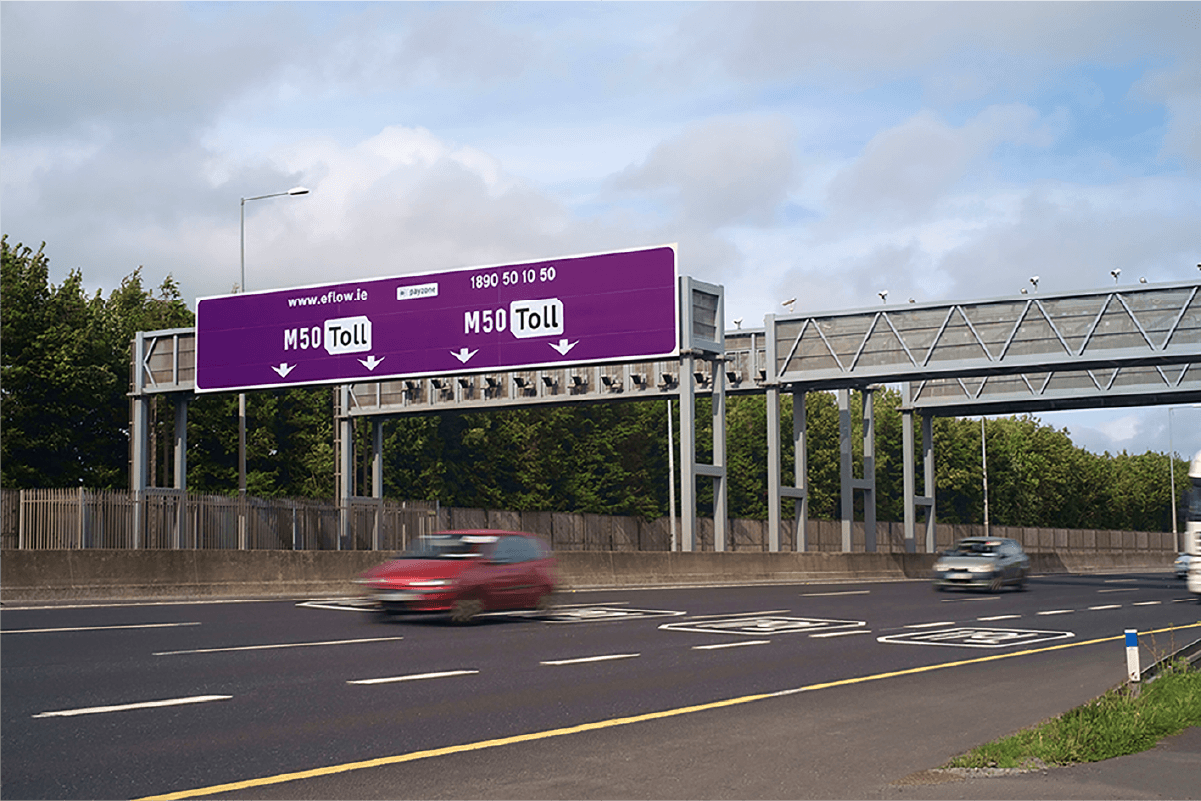 The M50 is a 40km motorway around Dublin that connects all the major inter-urban routes to Dublin. It is Irelands busiest motorway and carries over 150,000 vehicles per day
The tolling point is located between Junction 6 and Junction 7 on the M50 and is clearly marked with purple 'Toll' signs overhead.
The M50 Motorway has a barrier-free toll. This means that there are no traditional toll booths.
Instead of a conventional barrier toll plaza, drivers pass beneath overhead cameras, which use advanced vehicle recognition technology to record number plates.
If you use the M50 Motorway and do not pass the tolling point at Junction 6 and Junction 7, there is no charge. The toll charge only relates to the section of the M50 between Junction 6 and Junction 7.
The toll for passing the M50 must be paid by 8pm the following day.
Before you cross the M50 toll point in a rental car, you must contact your rental company to find out if your rental agreement covers the payment of toll charges.
Some companies will include toll charges in your bill, others will require you to pay toll charges yourself.
If you are required to pay the toll charge yourself, it can be done before you travel.
If you do not pay in advance of travelling, you must pay after you pass the M50 toll point, before the 8pm next day payment deadline.
If you are required to pay toll charges yourself, any queries on your bill such as late payment penalties should be directed to your car rental company and not to eFlow.
Please select your preferred option below (You will require your vehicle registration number)
Useful tips for paying the M50 toll on a rental vehicle:
✔ When making toll payments via eflow.ie, check that the license plate number that you enter is as it is shown on the vehicle (without any dashes or punctuation).
✔ Make sure to keep your receipt or receipt number for any payments you make.
✔ If you experience any difficulty with making payment, please contact us.
Temporary Visitor/Tourist Account
Save time and money with our hassle-free visitor/tourist account.
In addition to making a one-off payment, a Visitor / Tourist account can be created. This is a temporary prepay (pay before you travel) video tolling account. It is best suited for customers that will use the M50 Toll Road for a limited and specified
amount of time.
Please note: If you are renting a car, you must refer to your rental agreement which will explain how your toll payment should be made.
Benefits of a Visitor/ Tourist account include:
✔ Save money and avail of discounted toll rates.
✔ Avoid penalties from missed or late toll payments
✔ Conveniently create your own start and end date for your account.
✔ Easily log into your eFlow account to view your transactions and payment history.
Visitor and Tourist Website Payment Information
If your vehicle is not registered in the Republic of Ireland, you may see the message below when you go to pay your toll online: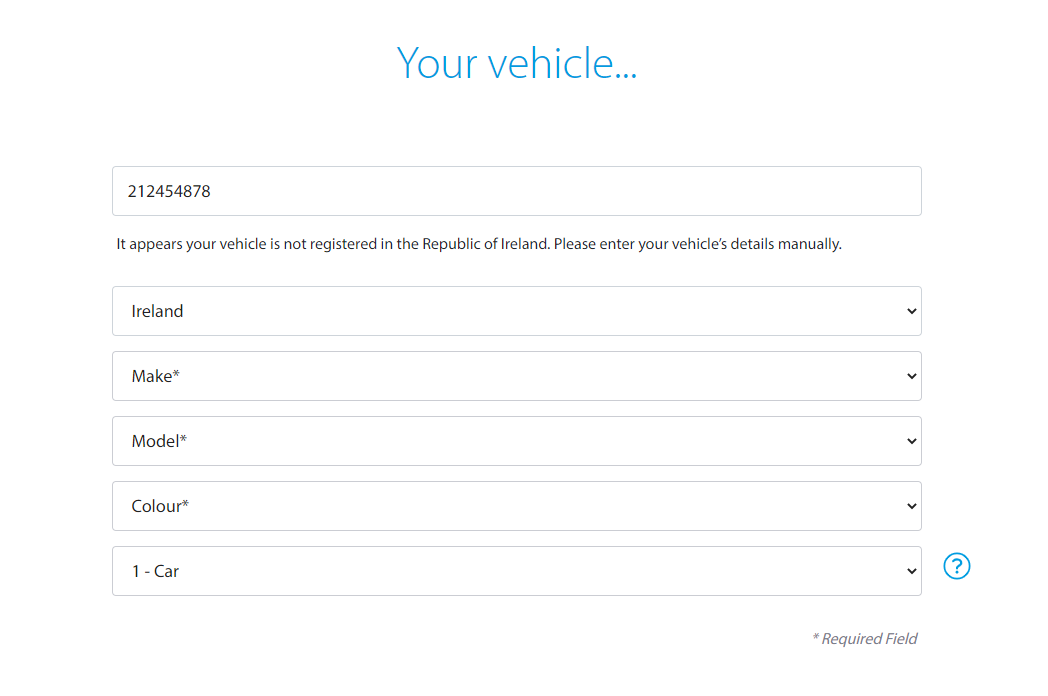 If you see this message, please manually select your vehicle class in the dropdown box labelled "Vehicle class". Vehicle class refers to the type of vehicle you are trying to make a toll payment on, for example a car, truck etc. Once you select the vehicle class you can then continue with your payment.